Meet Ryan Frandsen, our new BioShock Fan of the Month!
Location: Phoenix, Arizona
Favorite BioShock Moment: My favorite BioShock moment is actually the first 10 minutes of the game. That introduction to Rapture blows my mind every time I see it.
Most Prized BioShock Posession: My most prized possession involving BioShock is the Ultimate Rapture Edition, I love how the first one has a museum included with info I didn't even know about until now.
First Game Ever Played: The first game I ever played was Sonic the Hedgehog, I was 2 years old. My cousin had it and when she walked away from the SEGA Genesis, I picked up the controller and just pushed every button. That first level music was in my head ever since.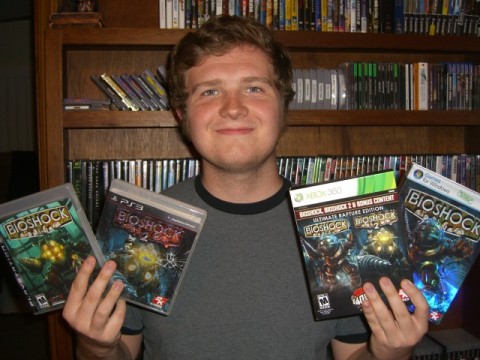 Want to be the next BioShock Fan of the Month? Click here to find out how!
Don't forget to follow us on Twitter or like us on Facebook for the latest on all things BioShock Infinite.