There was a fair amount of chatter when we first revealed Vigors in BioShock Infinite, especially when it came to the Murder of Crows Vigor. Not only does Murder of Crows get attention because of the new ability, but also because of its recognizable bottle found in-game.  With the memorable Murder of Crows bottle design fully realized, Irrational Games Level Designer Amanda Jeffrey was inspired to make some confectionery treats for the office with this imagery in mind, creating the world's first Murder of Cookies.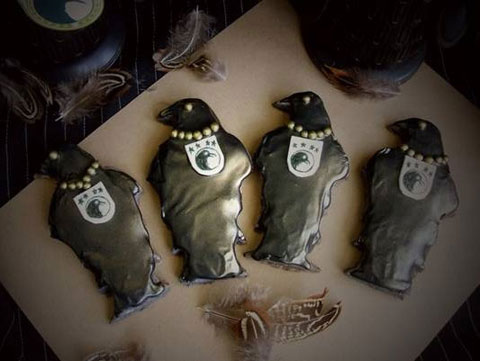 Amanda's a tinkerer – she just likes to make things (she is a level designer, after all), so when she invested in a 3D printer, a whole new avenue of creation opened up to her. Since then, a few of her creations include a light-up TARDIS miniature replica, Minecraft-inspired fudge cubes, and of course, the delightful Murder of Cookies.
When asked why she was inspired to make these BioShock Infinite cookies, she says she was simply curious why nobody has made them yet, and decided it was a baking project worth pursuing. "To make the cutter, I took the Murder of Crows image and used that as a stencil," Jeffrey explains. "Once in the 3D printer, it takes about 15 minutes to produce, and it costs about $.15 in materials."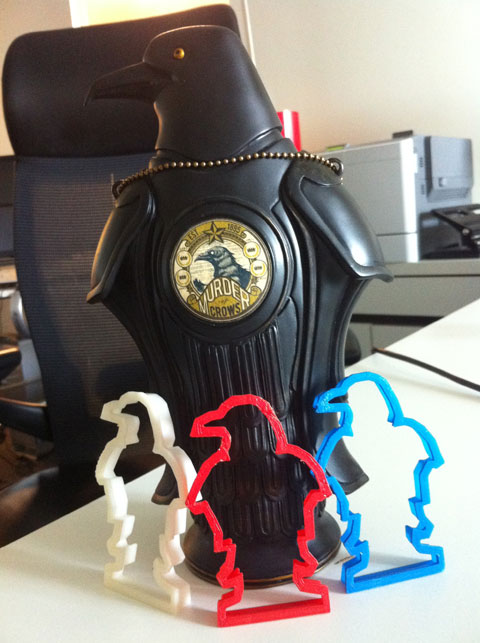 Better yet, once these treats are finished, Amanda brings them into the office to share with the team. She'd keep them for herself, but if she does, she says she runs the risk of eating them all. We're more than happy to help her out of that jam.