Irrational Games community member joeofwar is fairly well known for his work creating various custom action figures that otherwise wouldn't have existed. When he got his hands on some of the Disney Vinylmation figures, he quickly got to work customizing those bulbous statuettes into something that comes directly from Rapture.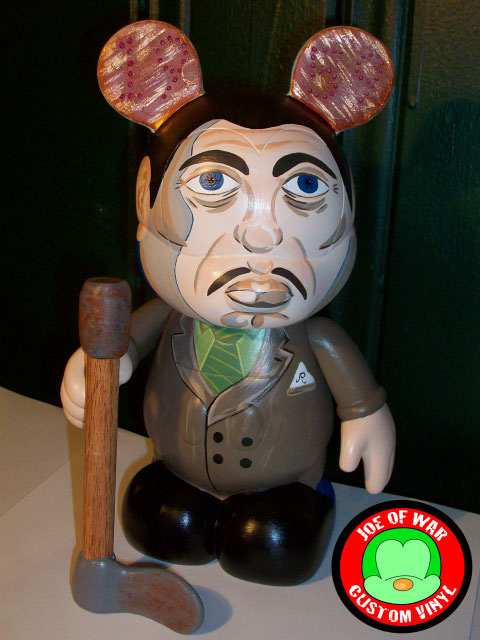 As you can see, this blank figure has been masterfully transformed into none other than BioShock's Andrew Ryan. What's better is that joeofwar even went so far as to recreate Ryan's final moments on the back of this custom Vinylmation figure. "The back of the head is Andrew Ryan's 'death mask.' A little bloody and rugged for a Mickey, but I love how it turned out," says joeofwar. "Ocean water surrounds the mask. The back of the left ear stands for Rapture – the underwater city Andrew Ryan thought up. The back of the right ear is a certain achievement you get in the game. A golf club comes in handy here."
If that's not enough, joeofwar also has a companion for old Mr. Ryan: Sander Cohen, making for a great addition to his collection of custom figures.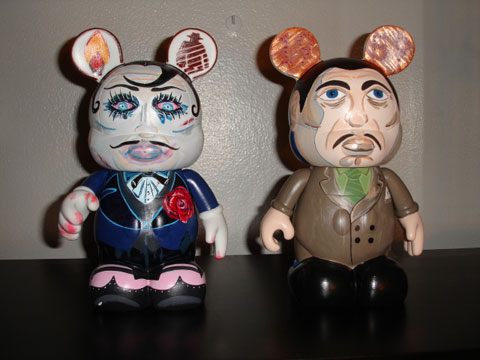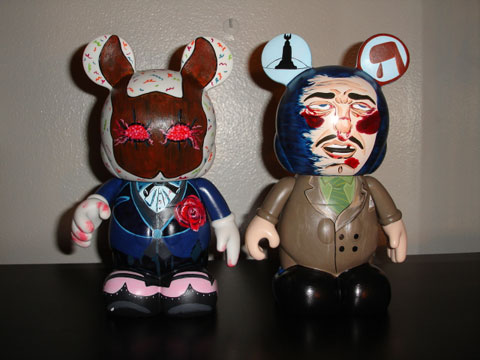 Care to see more of these custom Andrew Ryan and Sander Cohen figures? Click here to see the full thread and the entire picture collection in the forums.