Are video games art?  They are if you ask Chris Melissinos, the curator of "The Art of Video Games," an exhibit opening at the Smithsonian American Art Museum in Washington, D.C. this past weekend. The exhibit covers the covers the entire 40 year history of video games in all their varied formats. Museum goers are invited to explore the growth of the medium through hands on game play, video interviews, physical artifacts and screenshots.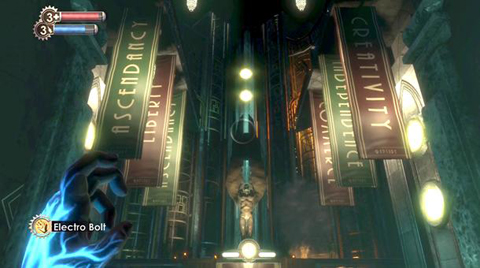 BioShock was selected to be one of 80 video games featured at the exhibit, which Melissinos and his team first culled the entire catalog of gaming down to 240 titles they felt represented not just visual artistry, but technical mastery and narrative. From that large list, the museum polled the public for what should be included in the final exhibition. "I looked for games that ran the gamut of art, social commentary, storytelling and artistic license, and BioShock combined these elements in new ways," said Melissinos.
"The thought of seeing BioShock on display next to Georgia O'Keeffe and Thomas Hart Benton is, well, humbling," said Ken. "The fact that gamers put us there makes it all the better."
The exhibit opened Friday, March 16th with a series of opening activities dubbed "GameFest", which includes a keynote from Atari founder Nolan Bushnell, and a panel on the future of video games featuring Ken; Paul Barnett, Creative Director for Mythic Entertainment; Mark DeLoura, ex-THQ VP of Tech and Kellee Santiago, co-founder of  thatgamecompany.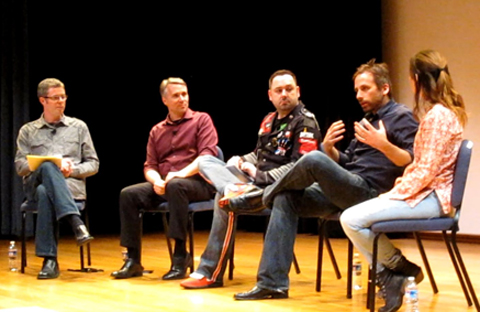 An interview with Ken will be featured as part of the exhibition, but you can take a sneak peek here: