With the recent announcement of the upcoming BioShock Infinite: Burial at Sea – Episode 1, we felt now would be the perfect time to return to one of our favorite spots, the Georgia Aquarium. Back in 2011, Dragon*Con presented us with the perfect backdrop to bring together BioShock cosplayers. For a peek at our 2011 event, click here.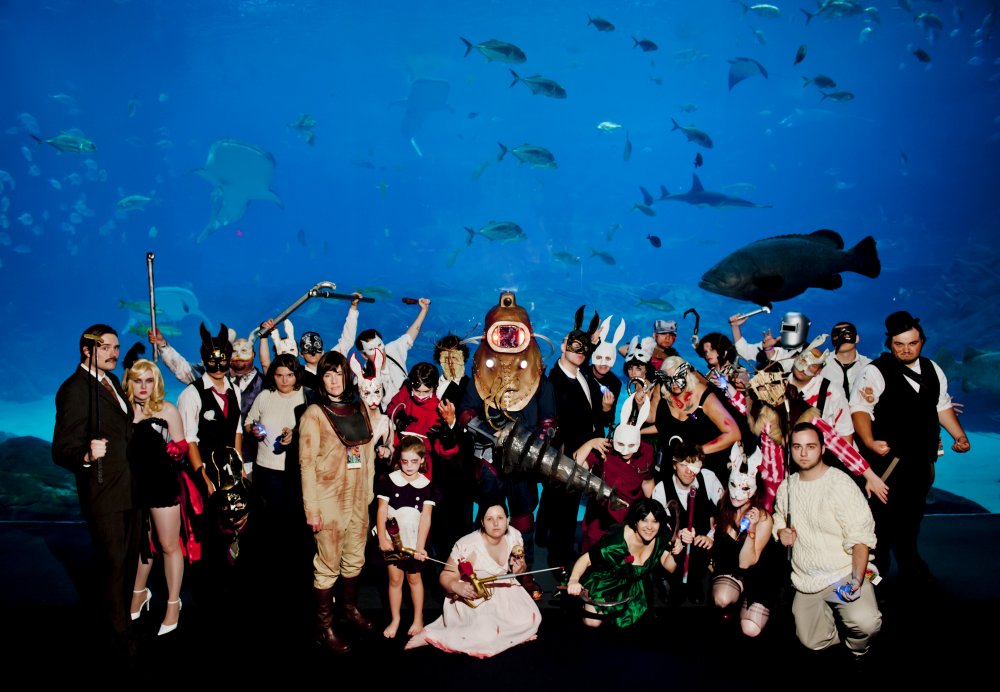 This year, Dragon*Con runs August 30th – September 2 in Atlanta, and the Night at the Georgia Aquarium takes place Saturday, August 31 from 7-11pm. Night at the Aquarium is open to non-con-attendees. Tickets are $25, or $22 if you register before August 29. The plan is to gather the group around the Large Coral Tank in the Tropical Diver Section at 8PM, and they've provided a handy map to help guide your way.
IG Staffers Sarah and Kayla will be there to help capture cosplayers in their natural habitat, and they'll be bringing a few surprises as well for our fans that show up. Joining us will be photographer Nathan Carter of Avidchick Productions, to ensure all of the cosplayers look their best. Sarah and Kayla will also be in attendance for the Dragon*Con Parade earlier in the morning, looking out for all the BioShock cosplayers, and inviting those that may not have seen this post.
If you have any questions, comment below. Otherwise, we'll see you beyond the sea…