This Wednesday, Courtnee Draper, the voice of Elizabeth, will be in our studio recording lines for the upcoming BioShock Infinite DLC, Burial at Sea – Episode Two. If you haven't read any details about Episode Two up until now, without spoilers, this DLC will give you the chance to see the world through her eyes, and face challenges as she would.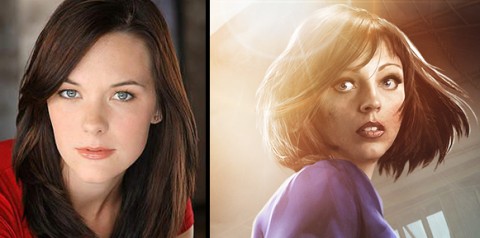 Ever since BioShock Infinite was released to fans back in March, we've received many questions from our fans directed at Courtnee, so let's turn this into an opportunity to have all of you get some of those questions answered. Using the comment section below, post up to three questions per person. Don't forget to use the Thumbs Up functionality on questions that you may also have, and that will help us to prevent receiving the same question over and over again.
We'll then pick a selection of questions from all those received and post up Courtnee's answers in a secondary post. Have fun and ask away below, and don't forget about the Season Pass, which includes all DLC packs at a significant discount. All questions must be in by December 11th to be eligible.