This month we're featuring various works of Concept Artist Robb Waters.  If you would like to learn more about Robb and his work, check out this month's Featured Employee.
Funkenstein
Robb made this oil painting in his spare time. Art Director Nate Wells liked it so much, that he built a pinball machine in SWAT 4 inspired by the piece.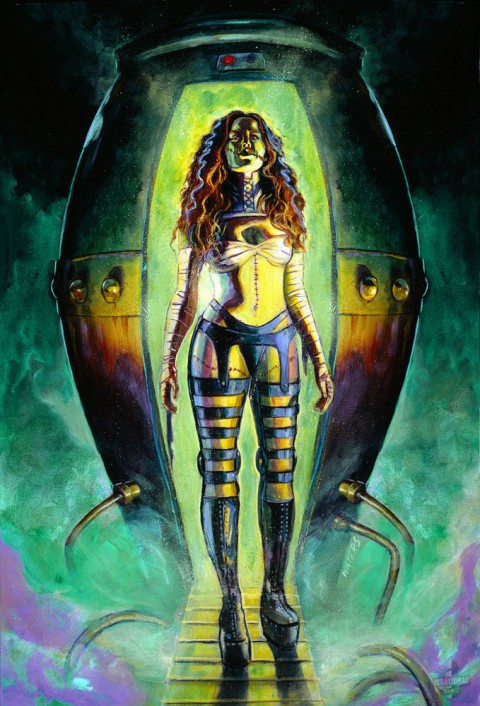 Crabby Sculpt
Robb sculpted this statue to help solidify the BioShock vision. With a small pitch document and the Crabby sculpture in hand, Ken went out to pitch BioShock to various publishers.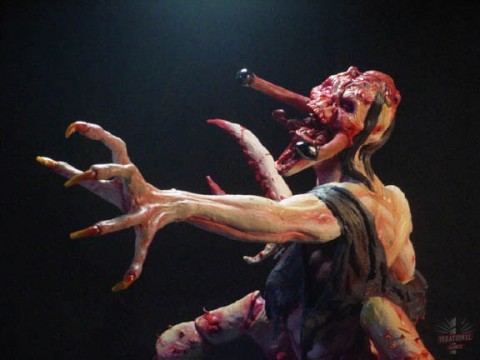 Freedom Force Inking
This piece was hand drawn by Robb during the development of Freedom Force. Back then, a lot more concept art was created with pencil and paper.
Freedom Force Comic Excerpt
Here's an excerpt from the Freedom Force comic book.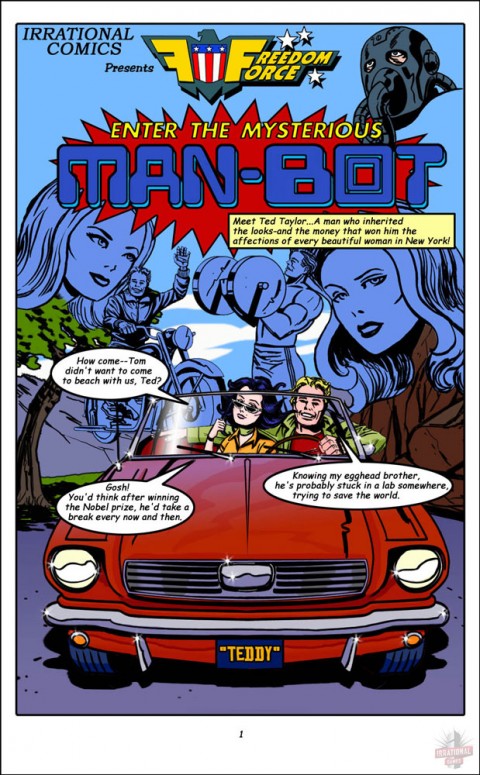 Exorcism
And here's another Freedom Force image.