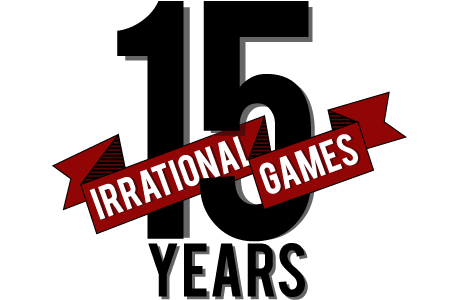 We were so excited to be able to celebrate our 15th birthday with cupcakes along with all the fans at this year's PAX East. We'd like to continue the celebration by sharing this special 15-Year Anniversary edition of From the Vault with you.
Fifteen years ago, Ken Levine, Jon Chey, and Robert Fermier left their mothership at Looking Glass Studios to open up a video game development studio to call their own. Together, they forged what we all know today as Irrational Games. Join us as we take a little trip down memory lane, would you kindly?
When looking back 15 years, sharing photos is a must. Fortunately, we were able to dig up some wicked-retro photos of the studio's first home base in Southie (South Boston for you non-locals).
There's a '90s Ken Levine in the background, and just check out those CRT displays! Easter egg: Can you spot the stack of cassette tapes?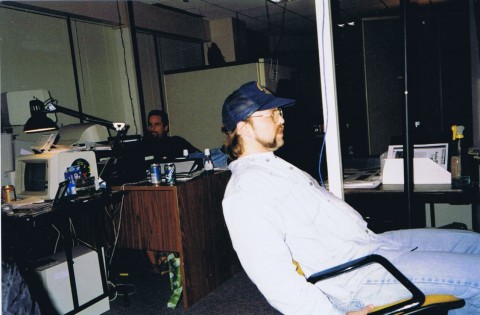 This is a rare group shot of the original team. (Photo courtesy of Jon Chey via Gamasutra)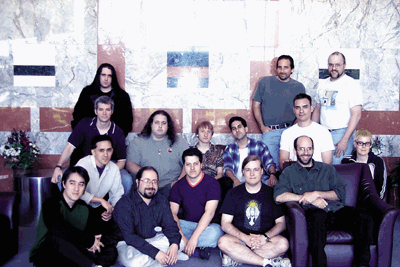 First row: Steve Kimura/Artist, Jonathan Chey/Project Director, Justin Waks/Multiplayer Programmer, Mauricio Tejerina/Artist, Rob "Xemu" Fermier/Lead Programmer, Dorian Hart/Designer, Lulu LaMer/QA Lead.
Second row: Ian Vogel/Level Designer, Scott Blinn/Level Designer, Michael Swiderek/Artist, Rob Caminos/Motion Editor, Nate Wells/Artist.
Third row: Mike Ryan/Level Designer, Ken Levine/Lead Designer, Mathias Boynton/Level Designer.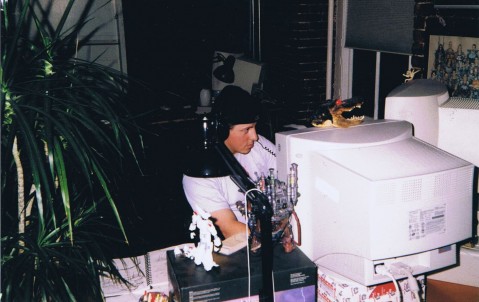 Mauricio is super focused while rocking dual CRT displays.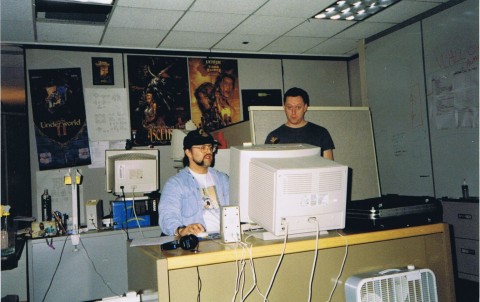 Life inside a CRT with Matt Boynton and Andy Meuse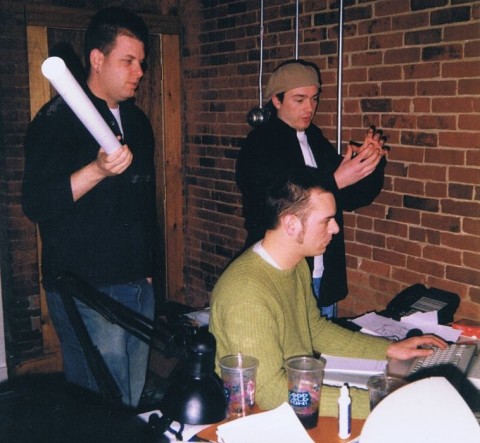 Scott Sinclair about to club Nate Wells while Bryn Bennett pantomimes the shape of a melon.  Also note the coffee cups on Nate's desk.  He still consumes large amounts of iced coffee.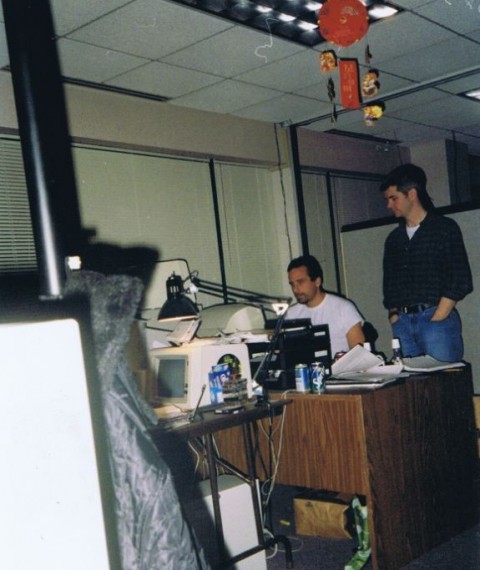 Ian Vogel demonstrates to Ken why he was Irrationals' best dressed employee of all time.  The dreamcatcher above is awash in Ken's daydreams of one day surpassing Vogel in fashion sense.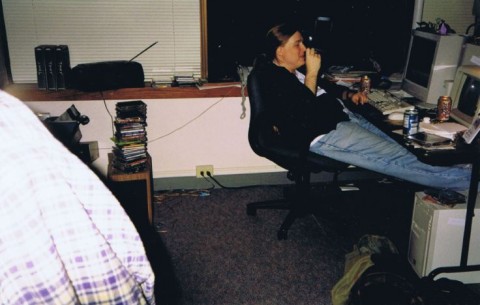 Someone should have warned Rob Fermier about the plaid Grimace sneaking up behind him.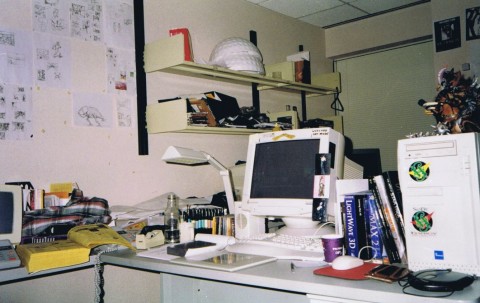 Oh look, a phone book!