2012 isn't just when the Mayans think the world's going to end, it's also the 10 year anniversary of Freedom Force, Irrational's take on comic-books. Most fans know the game was followed 3 years later by Freedom Force vs. The 3rd Reich. What many don't know is that there were two other sequels in the works.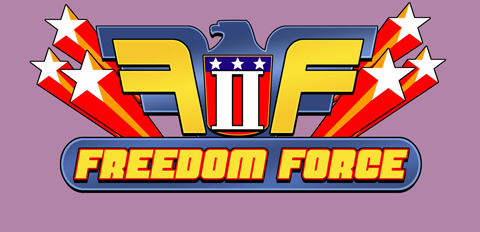 "We had actually had two games we almost made," recalls Ken Levine, Creative Director at Irrational Games. "One was set in the Bronze Age of comics – the '70s – and Robb Waters [long time concept artist at Irrational] actually did a huge raft of concepts for it, and then we had a game called "Freedom Force Console" which was going to be a console game, more action oriented, and that was going to be more modern day."
The dip back into the bronze age wasn't totally lost however. Gamers who bought Freedom Force vs. The 3rd Reich got a glimpse of four of these original concepts:
The Bullet, Eve, The Ant, and El Diablo…
But dozens of characters have remained stuck in the archives, until now. "Robb did a lot of characters that never made it into the game," recalls Ken. "It was an embarrassment of riches. For every character I'd come up with, he'd then draw another 5."
So let us introduce a few for the first time anywhere. Ladies and gentlemen, Computress!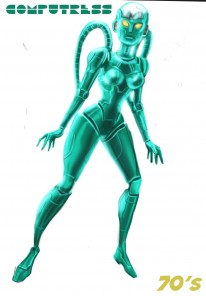 Computress' big distinction was that she was an extension of one of Freedom Force's classic Villains, Mr. Mechanical. "She was intended to be his ultimate creation – a sort of a Bride of Frankenstein thing," says Waters. But like all evil creations in comic books, things would have gone wrong right from the start. "She'd up killing him, and then seeing all humans as inferior beings to be conquered by an army of cyborgs in order to take over the world." And while the plotline never panned out, Waters still has fond memories of what might have been. "I thought it would be great to have her enslave microwave in sort of a love tryst!"
Most of the unused characters in Freedom Force, however, weren't directly tied to the existing plotline. Witness Young Star, the Man Who Was Never Born!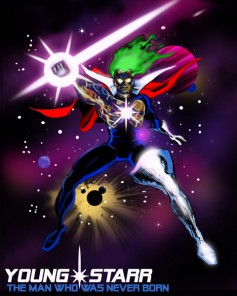 "This character was inspired by the cosmic themes that were prevalent in the '70s," explains Waters. "I started with the name and drew inspiration from the outlandish KISS costumes." When Ken Levine saw the original concept, he coined the tag line  "the man who was never born." And what does that actually mean? "I'm not sure," says Waters, "but it sounded great and it would have been fun trying to explore that fiction."
Occasionally, characters would get off the page enough to develop a life of their own, complete with powers and descriptions. Such was the case with one unused villain – Shifty: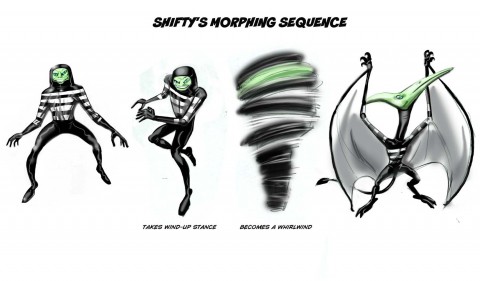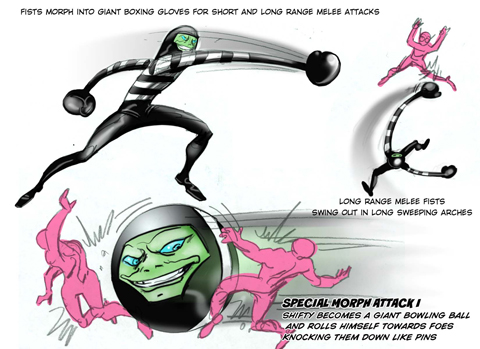 "This was to be an attempt at making a stretchy plastic-man type character," says Waters. A key to the appeal of the Freedom Force series was its homage to many super hero tropes – but always with a signature Irrational twist. "I saw him as a whimsical villain. He could re-shape in ways that would give him appropriate abilities, such as steamrolling enemies as a giant bowling ball and flying as a pterodactyl."
Another "homage" character was the unused super, Primordial: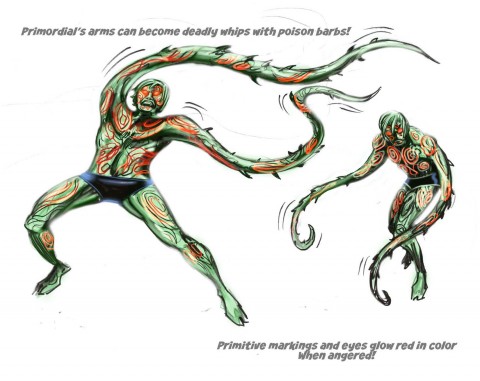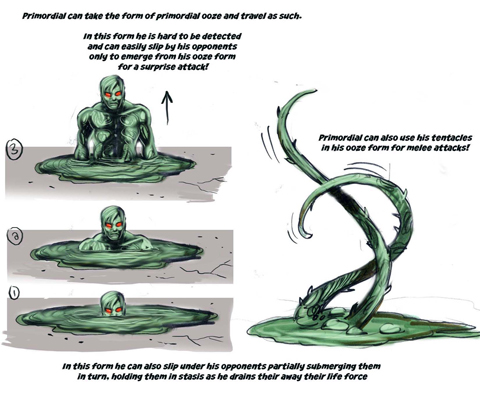 "This was my tip of the hat to the 70's swamp-men of comics," recalls Waters. "He was sort of the 70's tree-hugger character. He just wanted to heal mother earth at any price. He wasn't necessarily a bad guy in this way – he's just blinded by his beliefs."
And sometimes, it's not that a character didn't quite fit. Sometimes, they actually fit too well. Witness the straight-down-the-middle Thunderclap!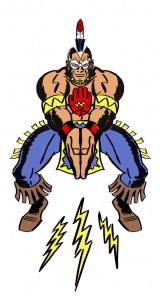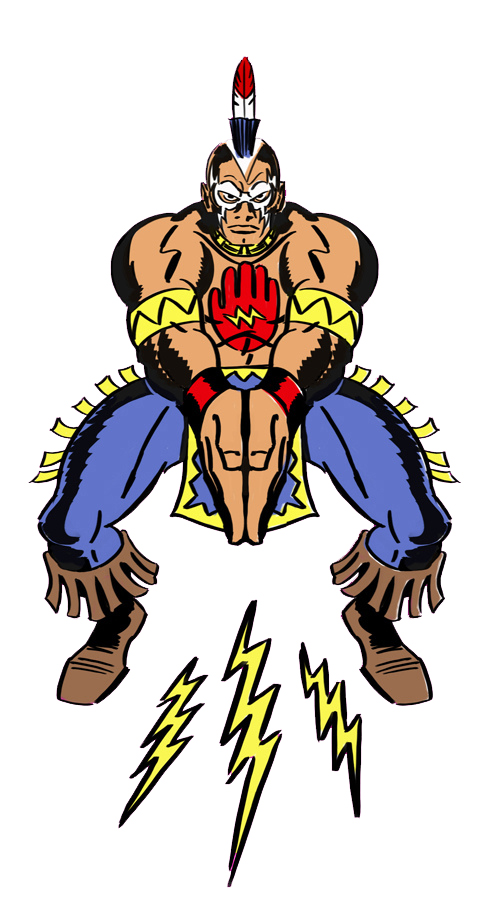 " I love his design," says Waters fondly. "But I think he was maybe a bit to on the nose, even for Irrational." A quick look at the picture tells you pretty much everything you'd ever need to know about this Native American hero. "With a thunderous clap of his hands he would be able to generate an electric bolt to strike his foes down."
And finally, some characters were designed as tributes that never quite made the cut. Such was the case with Outback.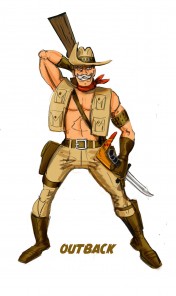 "I needed a new villain and wanted to finally tip my hat to our Australian team," recalls Waters. "I thought he could be a sort of Kraven the Hunter [enemy of Spider Man] meets Crocodile Dundee. He would make sport of hunting down various members of Freedom Force to claim as his ultimate trophies."
While it's fun to think of what might have been, the good news is that thanks to distribution platforms like Steam, the games are still playable on modern PCs – and hold up quite well given their age. "I actually just started replaying Third Reich again," confesses Ken. "I love the franchise. Because they were comic book characters, and intentionally simple, I don't look at it and think 'man I wish we'd had another million polygons.'"