Game Informer has made two of its BioShock Infinite magazine covers available for purchase as a double-sided poster.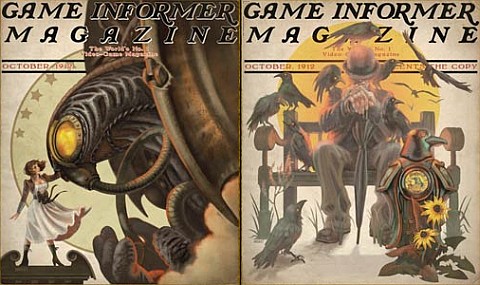 Revealed last year, the covers are the work of Irrational artist Robb Waters. They evoke the early-twentieth-century style of landmark publications like the Saturday Evening Post, which frequently featured illustrations by the influential Norman Rockwell and J.C. Leyendecker. The two designs that comprise the double-sided poster depict the BioShock Infinite characters Him–Elizabeth's hulking guardian and jailer–and Charles, the crow-keeping crony seen in the extended gameplay demo.
According to Game Informer, the posters will only be available for a limited time.