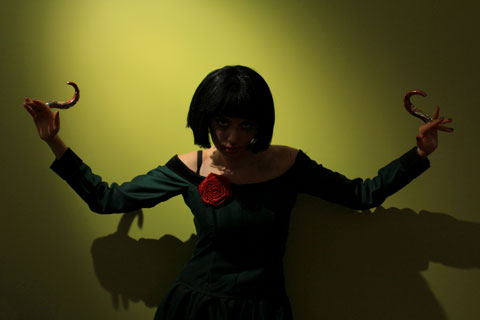 UPDATE: The Irrational Games Halloween 2011 Costume Contest is now over. Thanks to everyone who entered!
It's that time of year again. The time when we all decide to turn pumpkins into art, collect candy from complete strangers, and don various, exotic costumes, all in the name of fun. We're talking about the time honored tradition of Halloween, of course, and Irrational Games is pleased to announce its first ever Halloween costume contest for our fans! We've got some delightful treats in store for our costume contest winners through our two contest categories: Costumes from the original BioShock and costumes from BioShock Infinite. Each category will have 1st and 2nd place, for four winning contestants in total.
To enter e-mail a picture (.jpeg format under 8MB) of yourself in your costume to [email protected] Please include the following in your e-mail:
Your name
E-mail address
Date of birth
Phone number
Which Category you are entering (BioShock 1 or BioShock Infinite)
Name or title of character you are portraying
All entrants must read the OFFICIAL RULES (click here for rules) and agree to them by entering a submission in the contest.
We will be accepting contest submissions until November 8, 2011 at 12:00pm ET.
Entries will be judged by Irrational Games staff on Costume Execution and Incorporation of BioShock themes.
We will notify winners on November 9, 2011 via e-mail (winners have 5 days to respond) and will be announcing the official winners on November 14,2011.
Here's what you could win!
1st place winners will receive a signed Murder of Crows Vigor bottle.
2nd place winners will receive a signed lithograph.