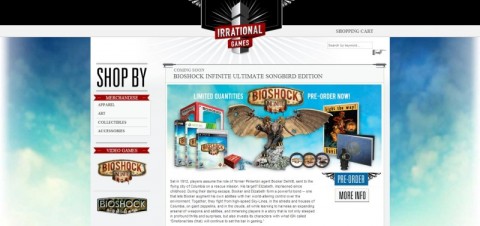 Looking for something to tide you over until BioShock Infinite is in your hot little hands? We've got you covered at the Irrational Games Store. Literally.
You may recall a poll we conducted to decide which t-shirt design to make available and you chose this excellent advertisement for the hottest property in 1895 Columbia, the Murder of Crows Vigor! But if tall, winged and leathery is more to your liking, we're also featuring a fantastic new Songbird design.
For the ultimate fan, however, we're very excited to announce a special item we haven't even hinted at before.
Each unique area of the floating city went through countless iterations and design phases, from rough sketches to complete architectural drawings. This is your chance to own a piece of Columbia for your wall.  We've made an extremely limited run of 100 lithographs of the concept artwork for Columbia's Boardwalk and had them nicely framed, suitable for hanging in your library or drawing room. Or heck, your dorm room. They also come with a certificate of authenticity that is hand-numbered and signed by Ken Levine!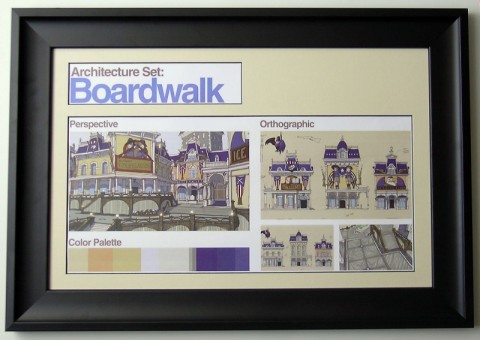 And one more thing: You'll be able to get your hands on NECA's Elizabeth and the Boys of Silence figures very soon!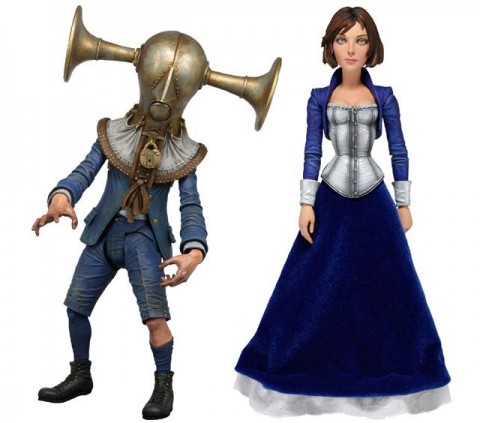 For these and other great collectibles and apparel, head on over to the Irrational Games Store.  Tune in for the latest by following us on Twitter or liking us on Facebook!