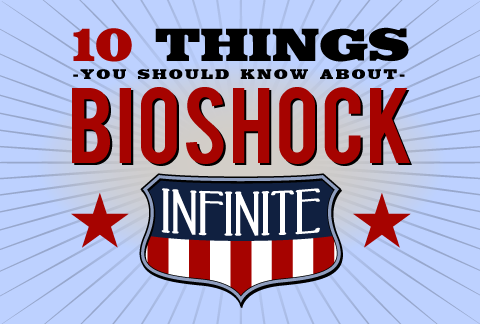 Did you know that not everyone in BioShock Infinite attacks you on sight? There's a scene in the upcoming gameplay demonstration where you go into a bar, and at first nobody shoots you. They just talk about you–but not in a very nice way.
The original BioShock depicted a city in its death throes, with Rapture's dream crumbled and its social structure collapsed. BioShock Infinite's Columbia has its turmoil and mysteries as well, but the city is still vibrant. Her citizens have more unpredictable motives, and their enmity–or their loyalty–can't be taken for granted.
My name is Chris Remo; as Irrational Games' newest employee, I've learned a lot about BioShock Infinite in the past several days. I'll be sharing some of that knowledge in the form of these short posts, one a day, as we approach the online unveiling of BioShock Infinite's first gameplay demonstration video, which will go live September 21 on Xbox LIVE and Xbox.com, and September 22 elsewhere online.