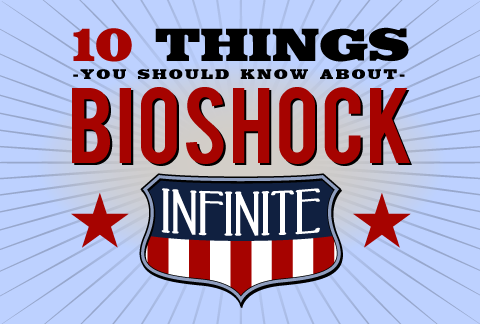 In BioShock Infinite, you are Booker DeWitt, Pinkerton agent turned private investigator, sent to the floating city Columbia to track down a woman named Elizabeth. Unlike in the original BioShock, your character has an identity, a known past–and, most noticeably, a voice, opening up whole new storytelling possibilities.
DeWitt was ejected from the notorious Pinkerton National Detective Agency for his extreme methods–methods that may serve him well in the unpredictable city of Columbia. And while DeWitt's basic background is known from the start, there's more to his story. Uncovering the secrets of his past is just one of the player's goals.
This is the second in a series of short posts about BioShock Infinite being released one a day until the unveiling of its first gameplay demonstration video, which will go live September 21 on Xbox LIVE and Xbox.com, and September 22 elsewhere.