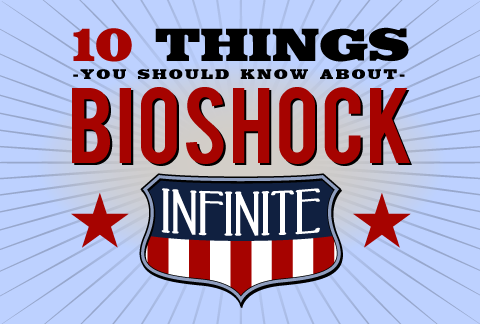 In BioShock Infinite, you aren't exploring Columbia alone. You've been sent to recover the powerful but vulnerable woman Elizabeth, who accompanies and aids you throughout your journey.
Elizabeth is a crucial element of Columbia's story and mystery, but she can also have a dramatic effect on gameplay–if you want her to. With her wide range of abilities, she can aid you in combat, setting up opportunities to combine your powers in even more effective ways. Of course, if you choose to take on your enemies all on your own, you can; she won't interfere. And while that's happening, Elizabeth can take care of herself, with no need for escorting.
This is the third in a series of short posts about BioShock Infinite being released one a day until the unveiling of its first gameplay demonstration video, which will go live September 21 on Xbox LIVE and Xbox.com, and September 22 elsewhere.