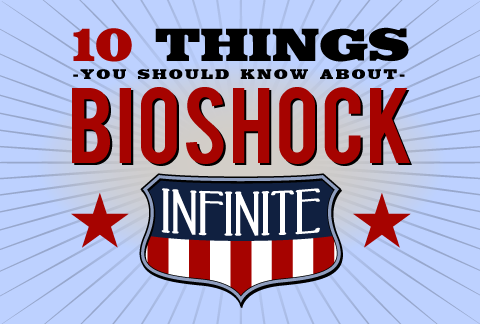 BioShock Infinite's Columbia is made up of floating city block islands connected by an intricate web of "Sky-Lines," former freight transit networks that the player can use for movement and to facilitate combat–often both at the same time.
Using your wrist-mounted Sky-Hook, you can jump on and off Sky-Lines at your will, rapidly transferring between routes that criss-cross vertically and horizontally. While traveling on Sky-Lines, you pick off foes far beneath you, engage enemies directly at close range, or make a quick escape from an overwhelming encounter.
This is the fifth in a series of short posts about BioShock Infinite being released one a day until the unveiling of its first gameplay demonstration video, which will go live September 21 on Xbox LIVE and Xbox.com, and September 22 elsewhere.