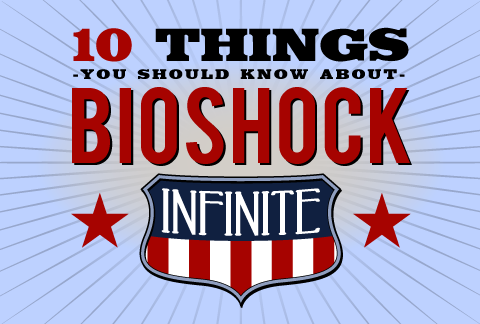 In BioShock Infinite, you may find yourself in combat encounters involving well over a dozen enemies coming at you from all angles.
The original BioShock's Rapture was a dark, claustrophobic place full of corridors and rooms that accommodated only small-scale battles. BioShock Infinite's Columbia, with its massive floating city blocks, allows for a much wider range of tactics and behaviors. Enemies can be engaged both in close combat and with long-range weapons across huge expanses–and everywhere in between. But they will also take advantage of the same opportunities you have, as they work together and zip around on Sky-Lines to outflank and outwit you.
This is the sixth in a series of short posts about BioShock Infinite being released one a day until the unveiling of its first gameplay demonstration video, which will go live September 21 on Xbox LIVE and Xbox.com, and September 22 elsewhere.