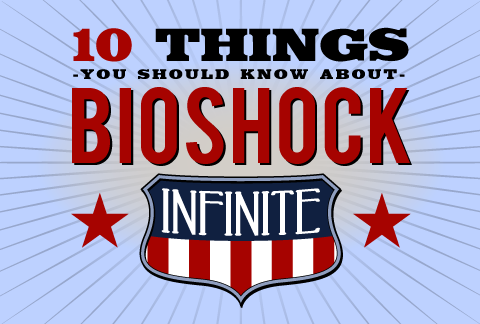 Irrational believes "BioShock" is more than just a specific setting, or a specific set of characters.
A BioShock game is about allowing player expression. It's about exploring worlds that are larger than life, yet grounded in human experience. Rapture served as that framework for two games, but that city's story has been told. Although it is not a sequel or prequel in the traditional sense, BioShock Infinite very much builds on and reinvigorates what BioShock established.
Some aspects of why BioShock Infinite is a BioShock game will become clear with the release of the imminent gameplay video. But there are other aspects that are only subtly suggested. Here's a hint: pay close attention, and watch it more than once.
This is the eighth in a series of short posts about BioShock Infinite being released one a day until the unveiling of its first gameplay demonstration video, which will go live September 21 on Xbox LIVE and Xbox.com, and September 22 elsewhere.