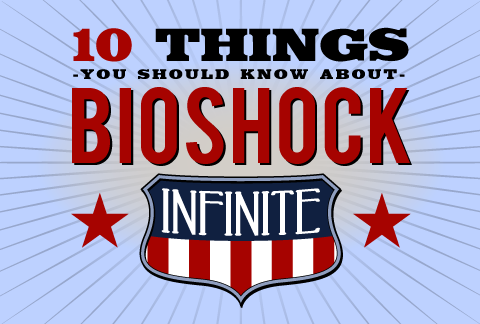 The airborne nature of Columbia isn't just a narrative device–it has implications that extend to every facet of gameplay.
In BioShock Infinite, you'll encounter some dark, constrictive interiors, and you will soar along Sky-Lines from building to building and island to island. But buildings don't just stay stationary in the sky–they move. As independent structures and city blocks, they can move relative to one another. In extreme cases, they might even collide, opening up entirely new gameplay and presentation opportunities unique to the high-altitude setting.
This is the ninth in a series of short posts about BioShock Infinite being released one a day until the unveiling of its first gameplay demonstration video, which will go live September 21 on Xbox LIVE and Xbox.com, and September 22 elsewhere.