Hey everybody,
The Ultimate Songbird Edition is almost sold out. Neither GameStop or Amazon have any left. If you can find one, I suggest you snap it up. (They're not even available yet and they're already listing on eBay for nearly twice their retail price.)
So what if you can't get an Ultimate Songbird Edition?
Well, there's still plenty of awesomeness left. You can still get all the other cool things that come with the Premium Edition:


Handyman Figurine – A nice little version of the big bad guy.
Lithograph – Slick art from within the game.
Murder of Crows Keychain – Take a little vigor with you wherever you go.
Soundtrack – Original music from the game.
Upgrade Pack – Exclusive in-game power-ups.
DLC – Avatar costumes for 360 and themes for PS3 and PC.
And my favorite item, the Special Edition Art Book. See how the characters, creatures and world were created by the artists here at Irrational. Take a peek inside and check out this exploration of Elizabeth: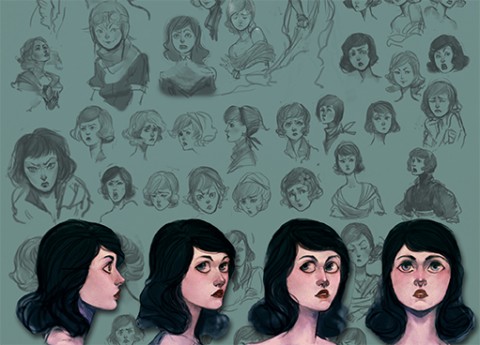 How do you get your hands on all this?
Operators are standing by…