It's that time once again, to showcase the amazing art that our fans create each and every day. Don't forget that if you have any pieces of fan art, whether it be drawn, digital, songs, or otherwise, you can find our submission details in this blog post for your chance to be featured.
How many of you knew that Booker's birthday was one week ago, on April 19th? To honor that date, each of our displays below this week will be focusing on Mr. DeWitt.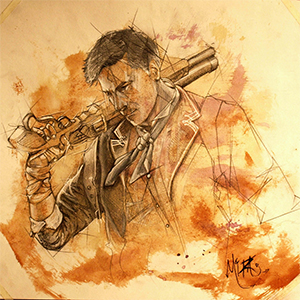 Booker DeWitt by Thomas Golunski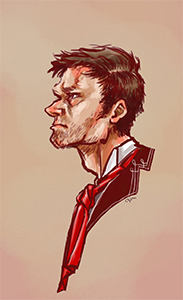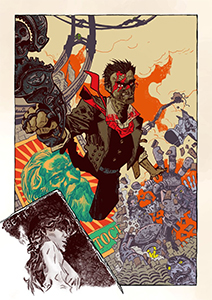 (This was the Runner-Up from the Dark Horse art contest)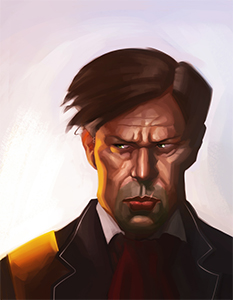 We have a ton more fan art to go through over moving forward, but we're always looking for more. Details on how to submit your own work
can be found here
. Thanks again to all of our fans that submitted work for this week, and come back every Friday for more.