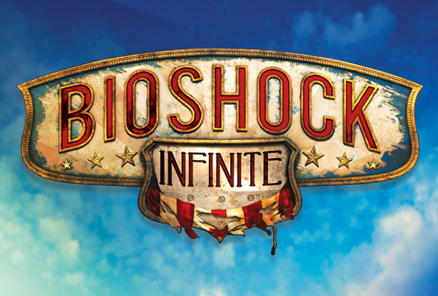 With BioShock Infinite recently released, there are obviously some questions floating around with regard to the game, and other portions attached to the game. We felt it would be best to compile these Frequently Asked Questions (FAQ) into a single post, for easy reference and to help out as many of our fans as possible. This will be a living document, and we'll be adding updates to this in the future.
Please note that for any direct technical support, your best option is to contact 2K Support, by clicking here.
[UPDATE – 04/05/13] PC Patch Notes:
Fix for occasional crash occurring during startup of the game during opening movies.
Fix for some audio being permanently disabled if a checkpoint is restored while the screen is still faded to black prior to the player's first encounter with Daisy Fitzroy.
Fix for user inventory issue in the Town Center fair.
How to redeem in-game rewards for Premium and Ultimate Songbird Editions:
Please note that the redemption period for a pre-order code on www.finkmanufacturing.com has expired as of September 13th, 2013. The soundtrack which was included with the Premium and Ultimate Songbird Editions of BioShock Infinite can still be downloaded fromwww.bioshockinfinite.com/soundtrack.
How to redeem your Season Pass Early Bird Bonuses:
Your 4 pieces of gear (Ghost Soldier, Electric Punch, Ammo Advantage, and Eagle Strike) will be found in the Blue Ribbon Bar, similar to the Industrial Revolution Rewards. If you enter your Season Pass code after you've progressed past the Blue Ribbon Bar, they will be placed in your inventory automatically.
Your 5 Infusion Bottles can be collected from the Blue Ribbon Bar, similar to the Industrial Revolution Rewards.
Your golden weapons are awarded immediately, and will be apparent the moment you pick up both the Machine Gun and Pistol.
[UPDATE – 04/08]: Please note that some PlayStation 3 users in Europe/Australia/New Zealand may need to download a separate "Early Bird Pack" via PSN to receive their bonuses.
Game Related (All Platforms):
Do I need to play the original BioShock or BioShock 2 to play and understand BioShock Infinite?

Not at all. BioShock Infinite can be played as a singular experience. Players that have played a BioShock game before might pick up on little inside jokes or nods to other BioShock titles, but BioShock Infinite is its own story that stands by its self.
Is Steam required for the PC version of BioShock Infinite? Can I play offline?

Steam is required for the PC version of BioShock Infinite, and requires a one-time authentication via an online connection. After that initial authentication, you can then play in Offline mode as much as you would like via Steam.
Game Related (Xbox 360):
How can I get surround sound using HDMI?

In general for most titles on 360, you will need to use an Optical Audio (TOSLINK) cable for Surround Sound.
[UPDATE – 04/19] My game isn't saving properly when offline.

One thing to try is to quit out of the game, and reset your system clock to the proper time. Once done, restart your 360, and try playing the game again.
Game Related (PlayStation 3):
Can I play BioShock Infinite with my PlayStation Move controller?

Yes. Select the option in the control section of the Settings menu upon start up.
Does BioShock Infinite have full 3D support?

BioShock Infinite does not support 3D modes.
Game Related (PC):
[UPDATE – 04/02] – Updating to the latest Steam Client may fix a crash during start-up of the game that some fans are experiencing .
I get only a black screen when launching BioShock Infinite.

This could be caused for a number of reasons, so here's a few potential solutions:

You may be blocking the Steamworks authentication, which can be solved by turning off anti-spyware/malware programs, or connecting to Steam in Offline Mode
You may have a video card driver issue, so be sure to head to nvidia.com or amd.com to download the newest drivers.
[UPDATE – 04/10] Please try following the instructions below for adding a launch option to your game.

In your Steam Library, right click the game and select "Properties", then "Set Launch Options…"
Add "-windowed" or "-fullscreenwindowed"  (only choose one, ignore the quotes), then select "OK".
This will not fix the issue to play in fullscreen mode, but should allow you to play in windowed.
I'm seeing my game freeze every few minutes, and sometimes crashing.

We have seen reports on this issue from a small percentage of users.
We have seen users post that using the newest Beta drivers for their particular video card fixed this issue for them, but please note there are risks involved with Beta software.
Another solution has been to try lowering your in-game graphical settings and/or resolution.
Please note that we are investigating more solutions for this.
The audio in my game is starting to crackle a bit. Can you help?

One fix we have seen is to go into your audio options and set it to "Vista Compatibility Mode".
I'm getting a message saying that the "…Steam servers are not available at this time."

To correct this, please quit out of Steam, turn off any anti-malware / anti-spyware / personal firewall programs, and then try reconnecting again. Alternatively, some fans have been able to play by going into Offline Mode after activation.
I'm having trouble re-assigning my key bindings.

First, quit out, disconnect all non-essential controllers, and then try again.
If that doesn't work, you can find a potential solution to this issue by clicking here.
I'm using the Steam Beta Client and my cloud saves aren't syncing.

This was fixed earlier this morning (03/29), so this issue should not occur anymore.
[UPDATE – 04/01] I'd like to disable the intro video on startup.

You can find documentation on how to do this from PC Gamer here.
[UPDATE – 04/01] I'd like to adjust the FOV more than the default slider allows.

With help from PC Gamer, Locate [USERPROFILE HERE]/My Documents/My Games/BioShock Infinite/XGame/Config and edit XUserOptions.ini in Notepad. Full details on what to adjust it to can be found here.
[UPDATE – 04/01] I'd like to adjust my mouse sensitivity more than the Options slider allows.
[UPDATE – 04/01] Is there a way to have multiple save slots?

Similar to the three tweaks above, please see the article from PC Gamer here.
[UPDATE – 04/09] I'm running a multi-monitor setup, and the HUD isn't centering properly.
Industrial Revolution:
Where do I go to use my Industrial Revolution code?

Please head to www.finkmanufacturing.com, whereupon you will find instructions on choosing your preferred platform, and how to begin your item-unlocking quest.
I did not receive my code when I pre-ordered from a participating retailer. How do I get it?

Please contact 2K's Support team, and please provide them with your code and registered email address for the Fink manufacturing website.
How do I receive my reward items from Industrial Revolution?

Please login to www.finkmanufacturing.com, and go to the "My Rewards" section. In this new section, at the bottom you will need to confirm your platform. Once completed, you will receive a code to insert into your platform of choice.
Where can I find the items that I unlock from Industrial Revolution in-game?

Simply progress through the game, and battle the first Fireman, where you receive the Devil's Kiss vigor (shortly after the raffle scene). You will then fight through a few enemies on your way to The Blue Ribbon Bar. Upon entering The Blue Ribbon, proceed into the main dining area and there will be 3 tables to the left of the bar. The rewards will be placed on those tables.
Digital Soundtrack:
The link for activating the digital soundtrack isn't working.
When I go to download my soundtrack, all I get is a white screen. Can you help?

This is due to your personal download link expiring. Currently, there is a time limit from the moment it hits your inbox. If you pass that amount of time, please contact 2K Support, and provide then with your soundtrack code and registered email address. They will verify your account, and then provide you with another link to get your Soundtrack.
I'm trying to download the soundtrack via my phone, but it's not working.

We recommend that you download the soundtrack to your PC, and then move it over to your mobile device after. Some mobile devices have trouble unzipping files.
I did not purchase the Limited or Ultimate Songbird Edition. Can I buy the soundtrack?

We currently have no plans to sell the soundtrack.
As stated above, this will be a living document, and we'll keep adding to this FAQ over time. We hope all of our fans enjoy BioShock Infiniteand these answers have been helpful.