At this point, we have become pretty familiar with the voice actors who play BioShock Infinite's main characters Booker DeWitt and his companion, Elizabeth. If you're not, be sure to check out parts 1 and 2 of The People Behind Booker and Elizabeth to get caught up.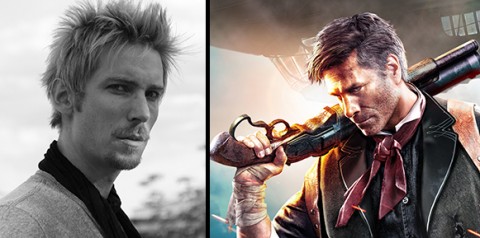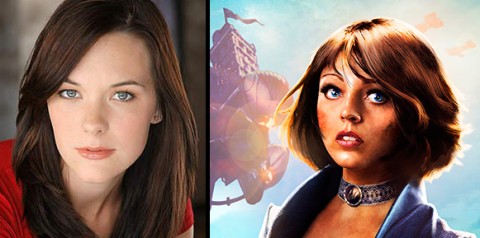 Considering all the video clips and trailers that have been in circulation on BioShock infinite, one might notice that there are quite a few other characters in the game.
Today, we are honored to reveal some more details on the talented actors that have given these characters a voice.
Troy Baker
(Final Fantasy XIII, Catherine, , Red Faction: Guerilla, Brothers In Arms, Batman: Arkham City)
as Booker DeWitt
Courtnee Draper
(Surf's Up, Ponyo, and Kingdom Hearts II)
as Elizabeth
Jennifer Hale
(Mass Effect, Star Wars: Knights of the Old Republic)
as Rosalind Lutece
Oliver Vaquer
(Dexter, Grand Theft Auto: Liberty City Stories, The Warriors)
as Robert Lutece
Kiff VandenHeuvel
(Star Wars: The Old Republic, Midnight Club 3: DUB Edition)
as Zachary Comstock
Kimberly D. Brooks
(Mass Effect, Batman: Arkham City, XCOM: Enemy Unknown)
as Daisy Fitzroy
Keith Szarabajka
(Argo, Sons of Anarchy, Halo 4, The Dark Knight, L.A. Noire)
as Cornelius Slate
Bill Lobley
(Sealab 2021, Alan Wake, Mafia II)
as Jeremiah Fink
Also with:
Amanda Philipson
April Stewart
Cindy Robinson
Laura Bailey
Lori Rom
Misty Lee
Tess Masters
Catherine Zambri
Dina Pearlman
Stephanie D'Abruzzo
Brent Popolizio
Brian Kimmet
Jesse Corti
Jim Meskimen
Joey D'Auria
Liam O'Brien
Mark Allan Stewart
Neil Kaplan
Patrick Pinney
Sam Riegel
Scott Holst
Spike Spencer
Steve Blum
Yuri Lowenthal
T. Ryder Smith
Gwendoline Yeo
Daheli Hall
Dioni Michelle Collins
Masasa Moyo
Elle Newlands
Kaiji Tang
Kevin Yamada
Matthew Yang King
Arif S. Kinchen
Faruq Tauheed
Roger Cross
T.C. Carson
Anthony Brophy
Brad Grusnick
Greg Ellis
Robin Atkin Downes
Patti Yasutake
Mimi Michaels
Vic Chao
BioShock Infinite launches on March 26, 2013. Pre-order today at www.preordernow.com