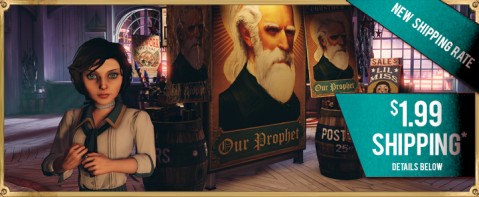 Have you been eyeing the Sky-Hook replica but just needed one more reason to click the checkout button? Maybe you want that extremely limited piece of art but find yourself a little short.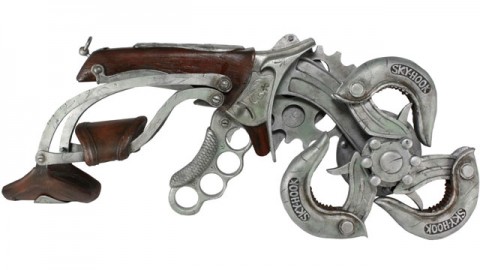 Well, we have just the news for you. Starting today, the Irrational Games Store will be offering shipping via USPS for only $1.99! For anyone feeling a little impatient, don't worry—we still have rush shipping options available.
What are you waiting for? Get your shopping on today!
Details are as follows:
$1.99 shipping and handling is available for orders being shipped within the U.S. International customers are eligible for a reduced shipping rate (up to $10 in savings) that includes all applicable duties, taxes, and surcharges. Offer valid on store.irrationalgames.com only and does not apply to previous purchases or credits. Details are subject to change and may be canceled without notice.