We've got an amazing talent pool within our community, with fans showing off their skills on a daily basis. We recently found a few selections of BioShock-influenced artwork, and we were so impressed, we wanted to share.
We stumbled upon this first piece on DeviantArt featuring Elizabeth from BioShock Infinite – while it's a simple portrait, all the care and fine detail DeviantArt user Huzaa put into this depiction of Columbia's mysterious young lady makes it truly shine.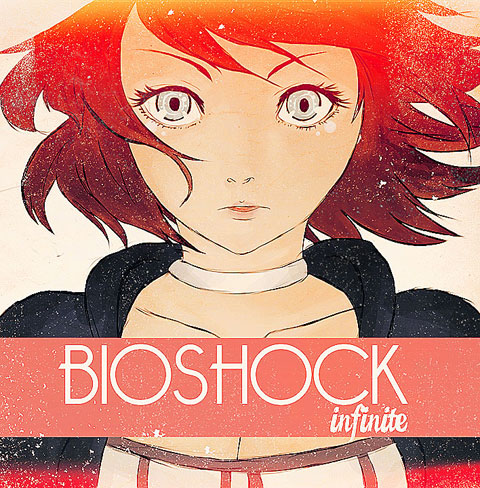 Another piece of artwork arrived at the Irrational Games offices, this time, in the form of a poster. Created by Irrational fan Dan Lebl, this a piece is inspired by the propaganda imagery found within BioShock Infinite, and it's focusing on events that occur prior to the events of the game. Needless to say, we were wowed when this arrived at the office.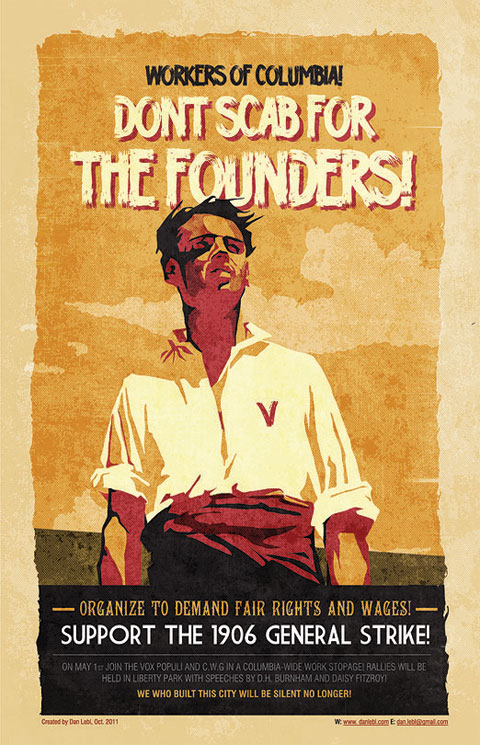 You may have seen our final piece a few weeks back – it's a vinylmation replica of Andrew Ryan from BioShock, created by custom toy artist Joe of War. As it turns out, this vinylmation version of Rapture's head honcho was actually commissioned by an Irrational fan as a gift for Irrational's Ken Levine, which he received at this year's New York Comic Con. It's now proudly displayed for all at Irrational Games to see.