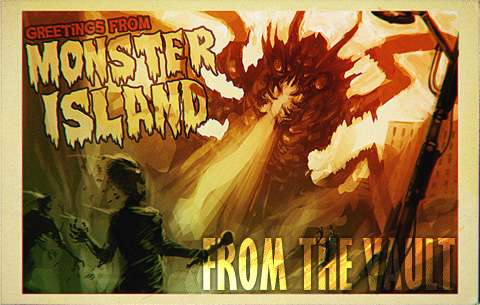 "Stop, you fools! Your puny weapons won't stop that monstrosity…they'll just make it stronger!" –Dr. Von Eckhardt, Scientist
Many game ideas never make it to store shelves, and Irrational Games has its share of discarded pitches. Among those is the destruction-happy Monster Island, as described in a recently-unearthed document penned by Ken Levine nearly a decade ago.
Inspired by mythological creatures throughout history–but most significantly Godzilla and other Japanese film monsters from the 1950s on–Monster Island would have allowed players to control either a giant rampaging beast or the forces trying desperately to keep the monster at bay.
The pitch promised some 20 monsters, a living city, heavily destructible environments, and a dynamic civil defense network. Its premise and mechanics actually date back to a pen-and-paper game Levine wrote a further 10 years prior. Along with The Lost, Monster Island would have been an early foray into console development for Irrational, which had already developed System Shock 2 and Freedom Force for PC.
To add some color to the pitch, current Irrational artist Jorge Lacera (the subject of our latest employee feature) illustrated a few formidable monsters for retroactive inclusion. We've also uploaded those images in much higher resolution below. They're even suitable as widescreen desktop backgrounds!