When they aren't working on art for BioShock Infinite, Irrational Games artists create all kinds of illustrations–most recently depicting classic Nintendo characters as World War II-era warfighters.
Jorge Lacera envisioned the Metroid series' heroine Samus Aran as an armored Allied soldier. You may recall some of Jorge's other work previously featured on our site as part of the reconstructed Monster Island pitch document. Check out his personal art blog for more.
Irrational's Gavin Goulden interpreted Star Fox protagonist Fox McCloud as a Japanese kamikaze pilot. He too maintains an ongoing art blog.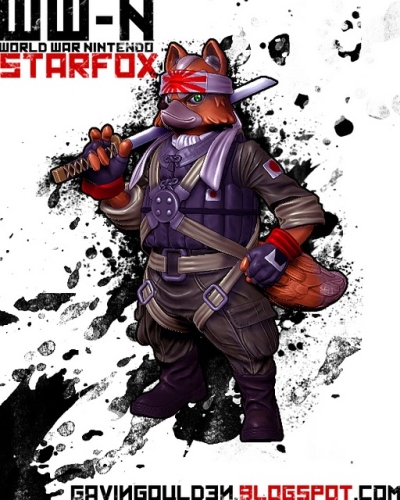 Jorge and Carlos' "World War Nintendo" pieces were featured in a Kotaku piece this week, along with non-Irrational artist Carlos Villagra's interpretation of The Legend of Zelda villain Ganon as a German super-soldier.
There's also Irrational artist Chad King's gorgeous rendering of Russell and Kevin from Pixar's Up, part of a Pixar-themed speedpainting exercise, which was covered on movie website SlashFilm.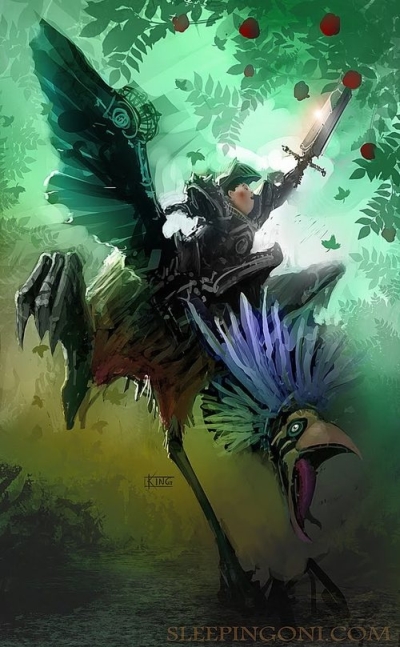 Check out each of these artists' individual blogs: