Clear out some space, because we got a some great new items coming your way at the Irrational Games Store.  First up, we have a trio set of lithographs based off of some very notable characters from BioShock Infinite.  You might notice that a couple of these were included in the reversible cover poll for BioShock Infinite's official box art. Fun fact, the one of Elizabeth and Songbird received the second highest amount of votes!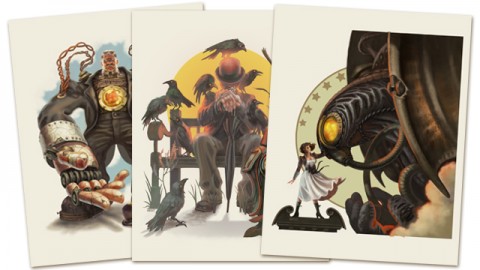 This trio includes the Handyman, Charles with his murder of crows, and of course Elizabeth and Songbird.   They'll be available individually as well as an exclusive limited edition set signed by both Creative Director Ken Levine and artist Robb Waters.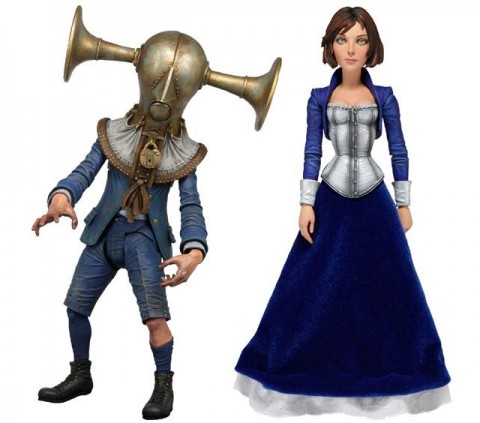 Available now is series 1 of the BioShock Infinite figures by NECA. The series includes a highly detailed and articulated Elizabeth and the Boys of Silence figure. You can finally get these awesome collectible figures in your grubby little hands.
And it doesn't end there! Coming soon to the Irrational Games store is the long awaited Sky-Hook Replica from NECA.  With this, you can finally ride the Sky-Lines!  Well, not really but you can always pretend.  Keep an eye out for this because they'll only be available in limited quantities.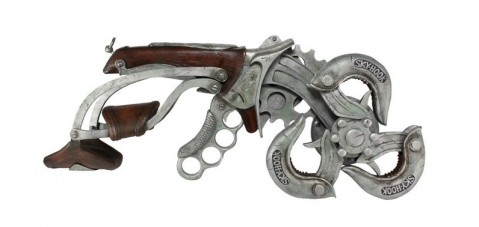 You can find all this and more at the Irrational Games Store!