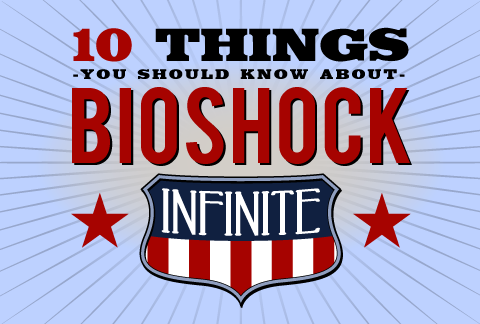 BioShock Infinite is built on a whole new engine–none of the Irrational-generated code or assets from the first two BioShock games remain.
The original BioShock and its sequel were based on a heavily-modified version of Unreal Engine 2, with elements of Unreal Engine 3 ported in. That was capable of handling Rapture's narrow corridors and enclosed spaces, but it wasn't enough for BioShock Infinite's city in the clouds. The team is building the game purely on Unreal Engine 3 this time around, alongside a whole new slew of necessary additions. Those enhancements support Infinite's large airborne exterior environments, new lighting models, more complex AI interactions with NPCs and companion character Elizabeth, and much more.
This is the seventh in a series of short posts about BioShock Infinite being released one a day until the unveiling of its first gameplay demonstration video, which will go live September 21 on Xbox LIVE and Xbox.com, and September 22 elsewhere.