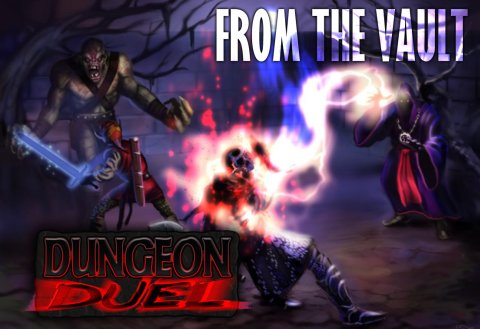 If you keep up with our blog and podcasts, you've heard about how we throw a lot of work away. Some pitches, like Monster Island, never make it past the documentation stage. Others, like newly-rediscovered RPG/RTS hybrid Dungeon Duel, get more than a handful of assets developed before being ultimately consigned to Irrational's own dustbin of history.
Dungeon Duel was in development back in 2002, so it took some asking around to find Irrational staffers who still remembered working on it. As it turns out, technical director Chris Kline dug up a folder full of ancient email attachments showing game materials in various stages of completion. A lot of the folks listed in those decade-old CC lists still work here–art director Nate Wells, lead artist Shawn Robertson, concept artist Robb Waters, and creative director Ken Levine–not to mention Kline, of course.
As described in the pitch, "Dungeon Duel combines fast-paced RTS strategy with the addictiveness of card game trading in a unique fantasy setting–a true RTS game built specifically with consoles and their controllers in mind." You can download the whole document as a PDF, including numerous pieces of artwork and mockups.
The concept art seen above was created by Robb Waters. Here are some more pieces we dug up while researching this forgotten bit of the studio's past: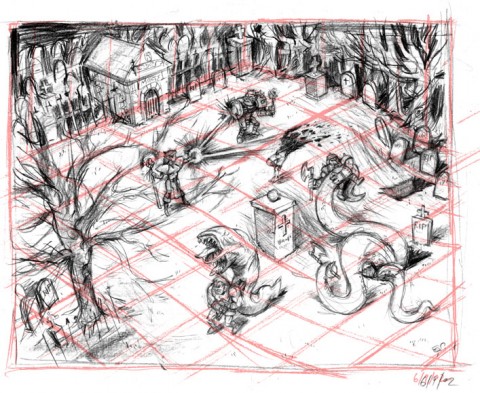 Sketched concept of what a built-out scene might look like.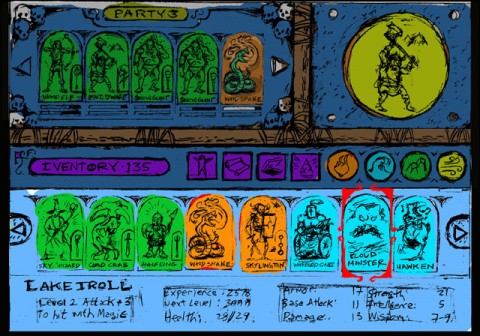 Party and inventory sheet concept.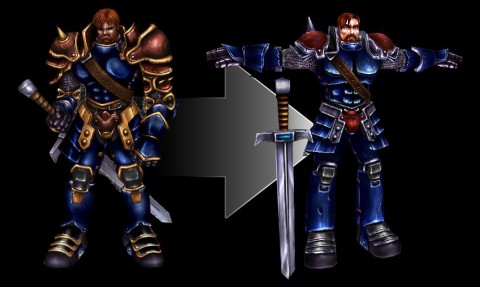 Fighter class concept and in-game model.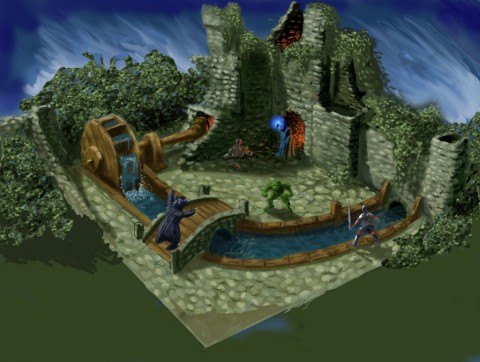 Environment concept created by Nate Wells.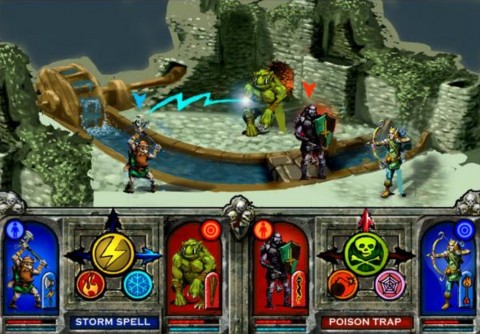 In-game mockup based on Nate's map concept.

We have to commend Chris Kline for somehow failing to lose track of these materials after nearly a decade. That's why he makes the big bucks.